"We must bet on traditional excellence and quality of made in Italy engineering services"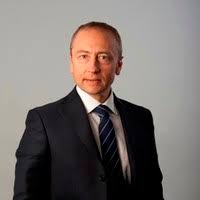 INTEGRA AES expresses great satisfaction for the election of Eng. Luca Montesi as the regional Representative of OICE – the trade association member of Confindustria representing engineering, architectural and techno-economical services companies.
Unanimously elected on March 6th, Eng. Montesi is now committed to "immediately lead to tangible results". In his first communiqué, the newly elected Representative remarked the need to capitalize on the undisputed value of Italian engineering services, which he considers the starting point for the re-launch of the sector. "In order to achieve such a goal – Eng. Montesi explained – we must bet on the quality of services and the experience that the engineering companies in OICE can offer. As a paradox, these characteristics are more appealing abroad than in our Country".
Not by chance Eng. Montesi pointed out two main lines of action: "At the local level we will make all efforts so that engineering and architectural services will be assigned based on criteria that focus more on the quality, experience and methodological approach than on the price", whereas "at the international level we will provide instruments to actively support our members in competing abroad".
Download the OICE press release (in Italian) to read the full communiqué by the new OICE regional Representative and to know the other themes discussed during last Latium regional Assembly.