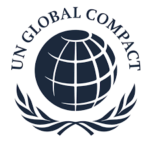 United Nations 75th anniversary and Global Compact 20th anniversary have been celebrated last 24th October. INTEGRA AES has been engaged with pleasure as Global Compact signatory company in a social media activation to demonstrate its commitment to sustainability.
The interest of INTEGRA AES for UN initiatives has also been confirmed by the recent participation of the company to the webinar "The procurement of UN Agencies based in Vienna", organized by Italian Trade Agency last 15th October. The seminar represented a unique opportunity to deepen the knowledge of procurements standards, procedures and sectors of interest of several UN agencies (UNOV, UNIDO, IAEA,CTBTO, UNODC).
INTEGRA AES is currently engaged in different contracts and LTAs with UN agencies, such as WFP, UNICEF, UNOCHA, FAO.
These UN initiatives open to new opportunities to further investigate and develop professional cooperation with UN.