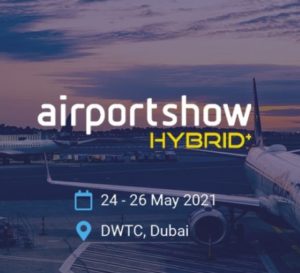 INTEGRA AES took part as exhibitor at Dubai Airport Show 2021, the biggest exhibition in the aviation/airport sector.
INTEGRA AES has been exhibiting during last 24-26-27th May at the ITA/OICE stand together with other ten companies selected among the most representative in the Italian engineering sector.
The three days exhibition has been the opportunity to organize a large number of meetings with principal stakeholders and buyers in the aviation/airport sector, broadening the range of contacts in the sector and in the region. INTEGRA AES was also participating to a specific panel during GALF (Global Airport Leaders' Forum) Conference, where INTEGRA AES' CEO Mr. Luca Montesi brought the company experience, vision and perspectives about airport security.
A special thanks to H.E. Nicola Lener, Ambassador of Italy to the UAE, to ITA  and OICE, for their great and professional support in this event.
Many thanks also to the other engineering companies of the ITA/OICE Italian delegation: Artelia Italia, ADR Ingegneria., RINA Consulting, SEINGIM, F&M Ingegneria, Technital, VDP, YouAndTech, 3TI PROGETTI