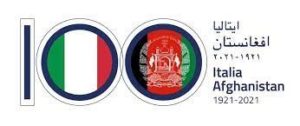 INTEGRA AES was received in recent days by H.E. Khaled Ahmad Zekriya, Ambassador of Afghanistan to Italy. The meeting at the Afghan Embassy in Rome took place a few days after the 100th anniversary of the establishment of diplomatic relations between the two Countries. OICE in promoting its internationalization activities was one of the driver of this initiative.
INTEGRA AES illustrated to H.E. the Ambassador the extensive and lasting experience in developing projects in Afghanistan and, more in general, in the Middle East region. During the meeting, future business opportunities were analyzed, also considering the upcoming transition period in the Country. H.E. the Ambassador on His part appreciated the commitment, interest and quality of the services provided by INTEGRA AES and confirmed the willingness of His Country to implement general cooperation policies, also in the light of know-how exchange. This synergy will count on the long-standing historical and cultural ties between Italy and Afghanistan.
INTEGRA AES thus confirms, also at an institutional level, its active presence in the area and in particular in Afghanistan, where it is operational thanks to the AISA (Afghanistan Investment Support Agency) license.