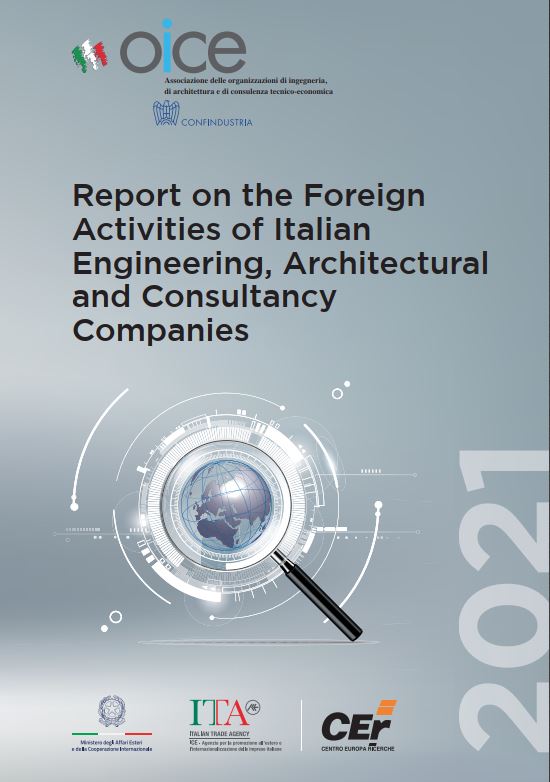 On October 26th, OICE published the OICE/Cer 2021 International Report on the international activities of Italian engineering and architecture consultancies.
INTEGRA AES, in line with previous editions, supported the development of the study, presented at the headquarters of the ICE Agency The report presentation, broadcasted in live streaming, has been attended by numerous participants, including foreign and Italian ambassadors, ICE foreign offices, associations, agencies and entrepreneurs. The study shows that the Italian engineering, architecture and technical-economic consulting companies recorded a new increase in foreign turnover in 2020, with a projection to 2021 that points to 2 billion euro.
Mediterranean and Sub-Saharan Africa is the priority geographic area for the foreign activities of Italian companies in terms of value of production (42.1%). The leading sectors are energy with its various articulations (62%), followed by transport and construction/urban planning (26%).
INTEGRA AES, in line with market trends, successfully continues its commercial action towards foreign markets.