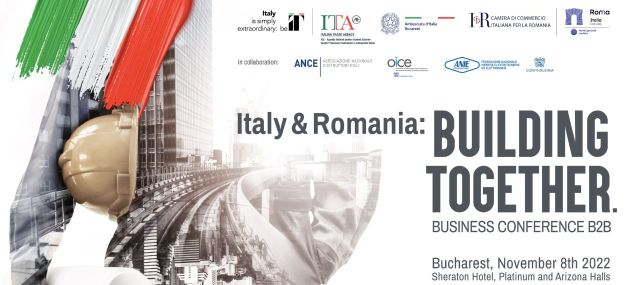 The conference "Italy & Romania – Building together" was held in Bucharest on 8 and 9 November 2022, organized by ITA – the Italian Agency for Foreign Trade, OICE, the Embassy of Italy and the Italian Chamber of Commerce for Romania. The event has been attended by the Romanian and Italian high-ranking Institutional Officers, with the participation of Representatives of International Financial Institutions, in addition to the representatives of OICE and ARIC.
The meeting marked the renewed interest in a promising country for the development of large-scale public and private projects, also thanks to the massive support of EU funds, whose contribution will become increasingly important in the coming years.
In the context of the B2B meetings, INTEGRA AES had the opportunity to present its vast experience in the international arena and its expertise in the civil and military sectors, collecting interesting feedback and laying basis for future professional collaborations.