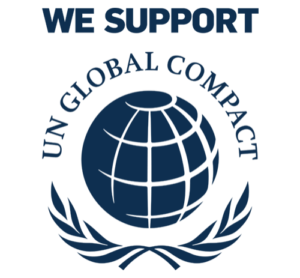 Also this year INTEGRA AES confirms as member of UN GLOBAL COMPACT (UNGC), the United Nations initiative that promotes 10 principles related to human rights, labor standards, environmental protection and the fight against corruption. From this year, UN GLOBAL COMPACT has strengthened its Value Proposition to accelerate the impact of business at global and local level through new programs, giving members the opportunity to increase their skills on sustainability.
INTEGRA AES will therefore be able to take part in the various programs proposed by UNGC with the aim of further increasing its knowledge and skills on sustainability.
INTEGRA AES is actively engaged in informing and making aware its entire team on the importance of the 10 principles, so that it has incorporated them into its Code of Ethics. Since joining the initiative, the company has been constantly engaged to annually publish its COP (Communication on Progress), to share the implementation of the principles in the company's processes.