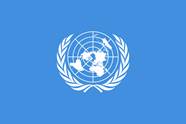 New assignment for INTEGRA AES for design development and technical consultancy during construction phase of an office building for a UN agency in Kabul (Afghanistan).
INTEGRA AES strengthens its position in the provision of Engineering and Architecture services to UN Agencies. In this case, this collaboration is part of the active LTA with the UN agencies in a vast Asian area.
The new project consolidates INTEGRA AES experience on executive and office buildings, even in operational theatres. Here, construction, functional and high security standards must be reconciled.