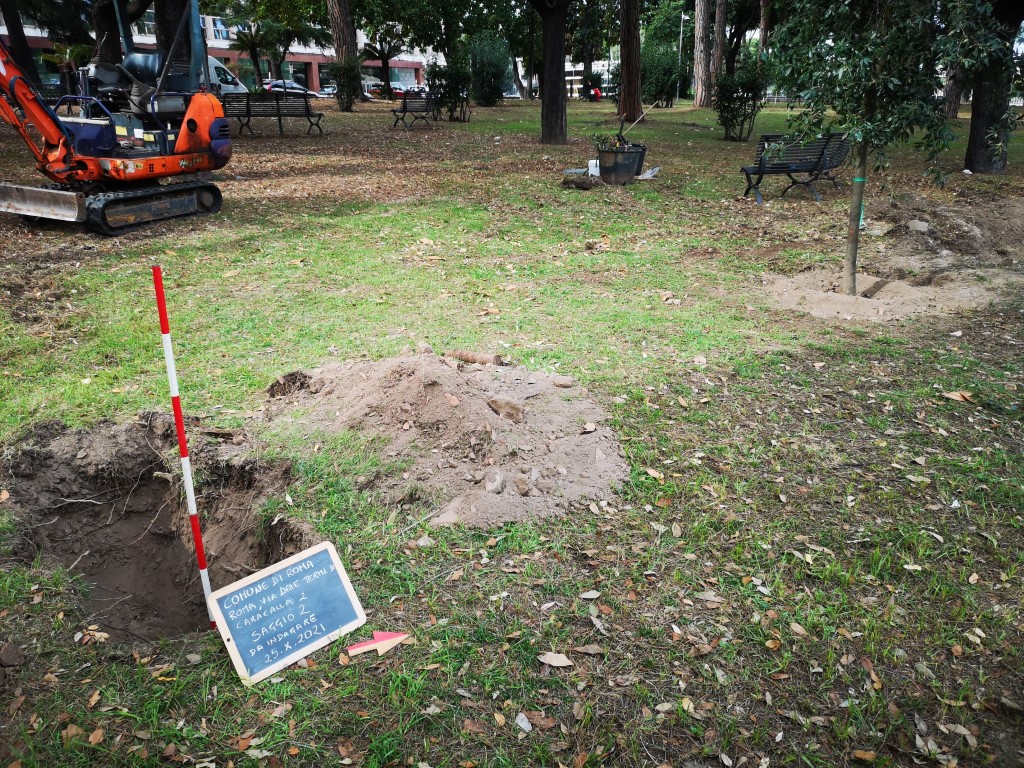 INTEGRA AES has recently completed archaeological and stratigraphic excavation surveillance activities during the felling and replanting of trees at the FAO headquarters in Rome. These operations were part of the maintenance and redevelopment of the headquarters' gardens.
The activities took place in the hearth of historic center of Rome, in a highly sensitive and relevant archaeological area, given the close proximity to the Circo Massimo area.
INTEGRA AES confirms its technical support to the various United Nations Agencies, also in the field of preservation of historical and monumental heritage, thanks to the high level professional experience gained over the years.